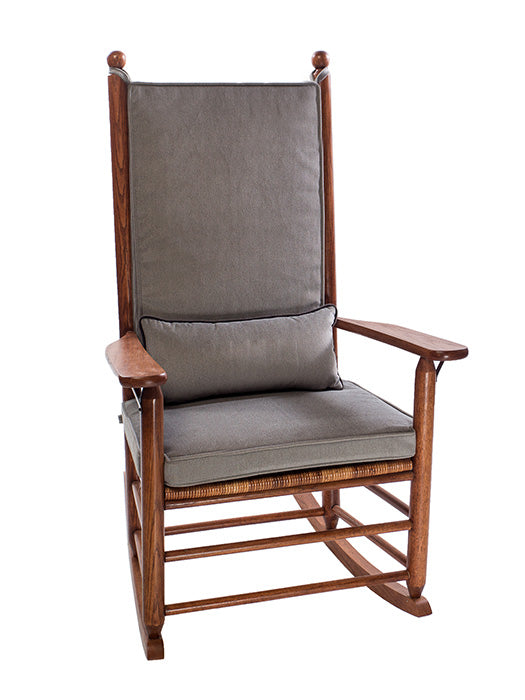 Indoor Velour Kidney Pillow
Kidney pillow only.
These kidney pillows are made to order. Please allow 4 to 6 weeks for delivery. Made in the USA.
Returns Policy
If you are not satisfied with your purchase we will refund your money less any shipping charge we paid on your behalf as long as you return the item in the original, reusable packaging, and in original, new condition, within 7 days of receiving your order. Special order or custom orders cannot be returned or refunded. You must contact us phone or e-mail for a Return Authorization Number and return shipping address. Rockers must be returned to us in a like new, resell-able condition to avoid a restocking fee of $50 per chair. Return shipping charges are your responsibility. Our products are offered with included shipping, so please note if you return a product our actual outbound shipping cost will be deducted from your return refund. Our standard return policy also applies if you refuse delivery of your order, or cancel it after the order has shipped. You may wish to insure the your return against damage. Once your return is received and the condition of the returned item is inspected and verified we will refund your purchase price to the credit card that was used at the time of purchase, less any outbound or return shipping charges. No returns will be accepted without a Return Authorization Number.
Shipping
We ship chairs and cushions to any of the 48 contiguous states. We do not currently ship internationally. Once your order is prepared, packed, and labeled for shipping, you will receive an email notification with your shipment confirmation and tracking number.